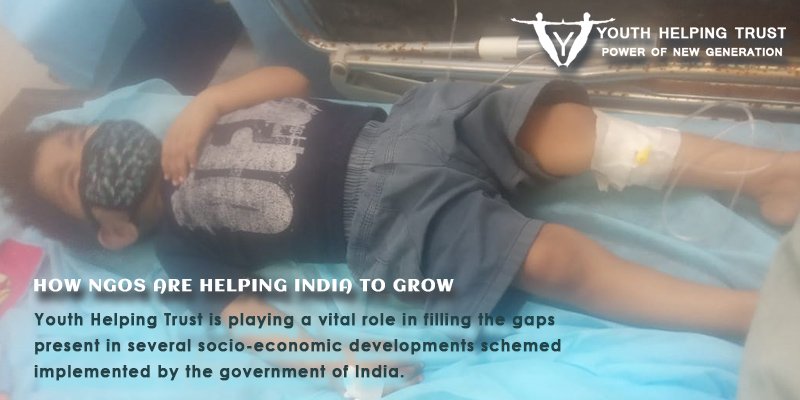 How NGOs are helping India to grow
India is gradually growing economically through building infrastructure as well as industrialization but still lacks in attaining socio-economic development. 
Several Non-Profit NGO in Delhi like Youth Helping Trust is playing a vital role in filling the gaps present in several socio-economic developments schemed implemented by the government of India. 
By going right in the middle of the communities and doing insightful research, NGOs are offering access to education, employment as well as important services in order to help the poor people living in rural areas and small villages. 
Being the topmost Child Healthcare NGO in India, Youth Helping Trust is helping unprivileged children by offering them basic necessities and education. The NGO also keeps on conducting different campaigns for providing good education to children who have dropped out of school because of financial problems. 
Several NGOs in India are constantly campaigning for sustainable development in order to offer data-driven support to the government bodies that further helps in allowing the local communities to move towards a sustainable form of living. 
The main motive of this to assist the existing communities in order to grow as well as an advance without disturbing the openings of coming generations in order to attain development.  
NGOs in India are also running several programs related to awareness, development as well as sanitation in order to end the problem of poverty. So, contribute to NGOs and help India to grow quickly.